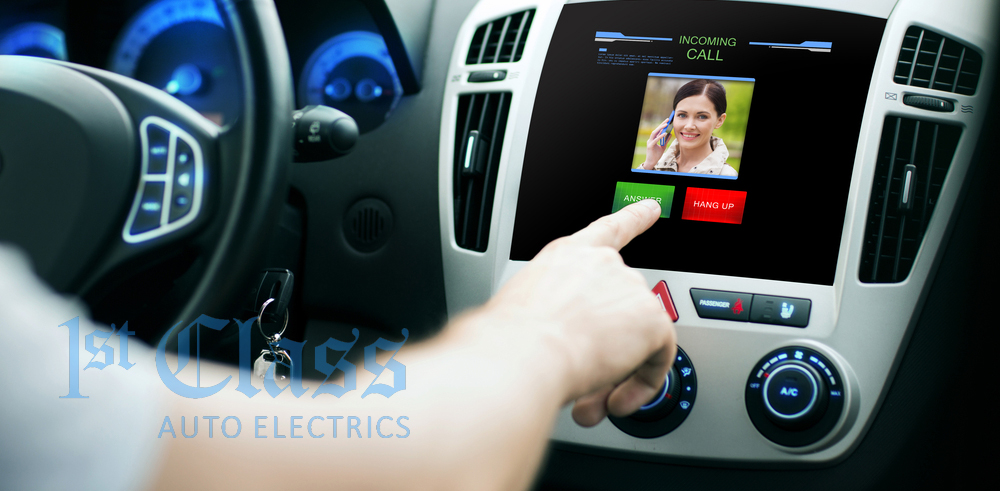 Car Entertainment & Audio Systems
These days your car audio and video system is far more than just a cassette or radio player. Your car entertainment system controls the following:
Incoming & Outgoing Phone Calls
Your phone list
Your Satellite Navigation System
Your Car Video System - (front, central or rear)
Your Car Audio System: CD, DVD, HD Card or iTunes
Your Radio Stations
Your Car Reversing / Parking Camera
and more...
1st Class Auto Electrics can assist you with the Repairs, Modification or Installation of your Car Audio & Video System if you are in any of the suburbs of Melbourne's South East. The more integrated and complete your Car Audio & Video systems are, the less likely you are to get a fine for holding your phone whilst driving saving yourself as well as keeping the community safer.